Enjoy More Woodworking
You'll get better deals, access to wonderful woodworking clinics and exclusive monthly specials.
One-time lifetime membership fee is $20. (keep it active with just one purchase per year, no minimum)

10% Discount on Wood, Supplies

Shave dollars off your purchases with your 10% discount off of woodworking supplies including:

lumber
plywood
supplies like hand tools, router bits, saw blades, etc
consumables like finishes and abrasives
and all other supplies like clamps, books, hardware, etc.


Like all things in life, there are a few exclusions:

power tools
items already on sale or
when there's a better discount offered in the store - which means your 10% discount may not be combined with other discounts like quantity discounts or items on sale.
$50 Rebate Credit

$1 = 1 point
1000 points = $50 rebate

Your rebate is issued the day after you hit 1000 points, and then it's valid for 90 days.

Be sure we've got a good address and email for you! We send you a postcard in the mail, and follow up with an email if your rebate is getting closer to expiring.
Advanced Notice on Big Sales

Only Rosewood Club members get a 6"x11" postcard in the mail one to two weeks before our major promotions. That includes our semi-annual Exotic Wood Sale, Customer Appreciation Days, Summer Clearance, Fall Kickoff Sale, and Holiday Sale.
Woodworking Clinics & Classes

Every month we provide several educational opportunities to broaden your knowledge in woodworking. See the demonstration calendar here >>>
Informative Weekly Email

Not only do we carry a ton of woods, and all the woodworking tools you want, but we also have a brilliant crew with expertise and enthusiasm for woodworking. We'll send out weekly emails with information as well as special deals just for you.

You can always update your email address online or in any store. Your privacy is important to us: we don't sell, share, or rent email address with anybody for any reason.
Woodworking Shows & Contests

Twice a year we run a woodworking contest. It's a great way to get recognized for your hard work and dedication to the satisfying craft woodworking. We also round up exceptional prizes. See the latest contest information here >>>
A Nice Tape Measure

When you sign up, we'll give you a 16' tape measure. A nice one: rubber grip, bright white blade, heavy duty 1" blade with 4 rivet construction, a lever clip, and completed with a Woodworkers Source logo and phone number.
A Place to Share Project Pictures

How would you like to show off the beautiful woodworking projects you've made? You can do it right here in our Project Gallery.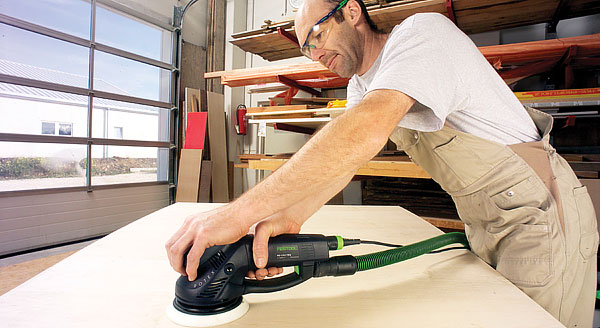 Or Set Up a Commercial Account for The Woodworking Business
What's the Difference?
It's free to sign up as a woodworking business, but your account must average $500 in purchases every quarter to remain active. Here's what you get:
10% Off Supplies
Same exclusions as Rosewood Club.
25% off lumber
Commercial accounts get this better discount on lumber. (Rosewood Club gets 10%)
15% off plywood and veneer
Commercial accounts also get this better discount plywood and veneer. (Rosewood Club gets 10%)
$100 Rebate Credit
When you accumulate $2000 in purchases, you'll get $100 rebate credit, and then $50 for every $1000 after that.

Accumulation period is from January 1 through December 31 of each year. On January 1, your account is set back to zero.

Your rebate is paid every quarter and you're notified by mailed postcard and e-mail. Rebates are valid for 90 days and expire at the beginning of the following quarter, so be sure you use it. If you believe you're due a rebate but have not recieved a postard or email, please contact us within the 90 day period.