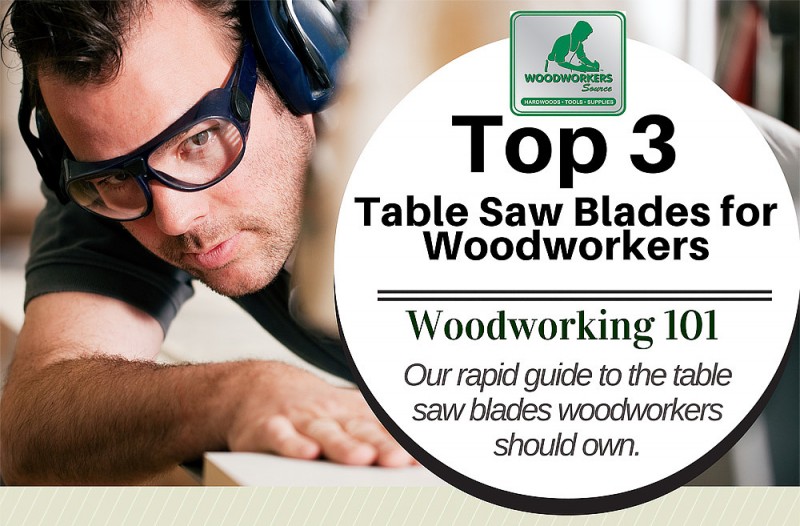 When you spend $2000 on a new a table saw, chances are it will come with a mediocre blade. And you'll probably endure that blade until it's too dull to tolerate, then you'll finally decide to dip into the lumber budget to buy a new one.
That's when you'll discover a sea of choices, and the experience will probably be absurdly confusing. 10″ blades can come with as few as 20 teeth but go up to 120 and the teeth all have different shapes and angles. And the cost is even worse: from $30 up to $200. If all you want to do is cut some wood for building furniture, how in the world do you figure out which one is right for you?
So let's simplify the matter. The three styles of blades below are the ones that will do you right if you're into building furniture and cabinetry using hardwoods. We're not talking about brands or models here, just styles of blades.
Should you spend a lot of money on a good blade? Um . . . yes. The reason why is not just for quality of cut, which trickles down to better precision, better joinery, and a happier experience with woodworking — but it's also for the longevity of the blade. Pricier blades boast meatier and more durable carbide teeth that stay sharp longer, and can withstand more sharpenings over the long haul because there's more carbide to work with. In the long run you'll actually spend less on blades, and hopefully more on the actual joy of building projects. So even though a blade like this could set you back $100 or more, you'll get longer service life than you would with a lower-end blade.
With that, here goes.