Fall Woodworking Contest + Show
Enter a project by November 4 to celebrate woodworking & benefit Arizona foster children.
New To Buying Lumber? Start Here
Your first time buying lumber is probably a confusing one. Let us help demystify the whole enchilada.
Hand-Picked Unique Boards
Kirk finds unique and exceptional boards that will knock your socks off. Free Shipping in the 48 US. View exact pictures of the boards.
---
Learn Woodworking from Experts
Arizona furniture makers give back to the community by offering woodworking classes. Get fantastic, friendly instruction while you build.
Custom Wood Cutting
No time, tools or knowledge to do your own wood cutting, planing or sanding? Let our woodshops in Phoenix, Tempe or Tucson do it.
Paper-Backed Veneer
Wood veneers are a great way to extend your wood projects for a fraction of the cost of solid wood.
Most Popular Woods Now
Here's what woodworkers are getting excited about - Order Today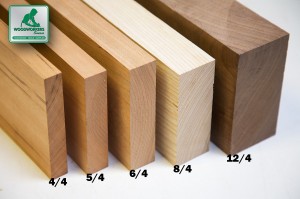 Understanding hardwood lumber starts right here with these wacky fractions.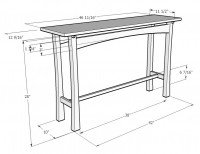 Board feet isn't your everyday kind of math, but these three simple steps make it easy to figure out your project.
If you're expecting perfect clear lumber 100% of the time, you're in for a surprise. Here's a summary of the hardwood lumber grades and what to expect from them.
Here's a handy (and free) Excel worksheet that helps you estimate the lumber needs for your project.
Are woods poisonous? Hazardous to use in cutting boards or baby cribs? Find out here.
Wood swells and shrinks constantly. Here's what you need to know to protect your project.
Woodworking Tips & Advice Blog
Gallery of Customer Projects