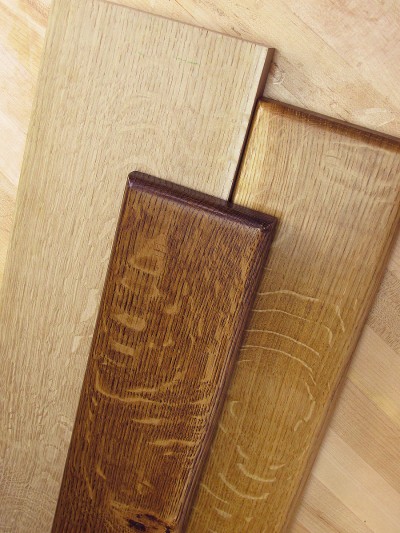 Stop right there. Before you finish your quarter sawn white oak projects, consider how to make that beautiful ray figure jump out. The good news is that you have several simple techniques that provide impressive results. It takes no special hard-to-master technique, or an arsenal of chemicals, or a new set of tools to add to your shop.  In fact, you can get a popping finish without even stepping foot into a "real" woodworking shop.  You could do this within the tight confines of a veranda of a New York City apartment if you had to.
In this video we demonstrate 3 nice ways to finish quarter sawn white oak to get the best pop from the figure.
(ALSO: See our selection of quarter sawn white oak lumber while it's on sale)
Since so many folks frequently want an easy finish that comes in "just one can" but will also provide a heck of a result, the secret budget-friendly answer is in a can of clear Danish oil.  And all you have to do is apply it after your final sanding and before your top coat of choice – and the top coat is entirely optional.  The reason is because Danish oil, such as by Deft, is a penetrating tung oil and urethane finish that's highly effective at highlighting wood grain without obscuring it. Danish oil will seal the wood (in addition to adding depth to the grain) with a hard urethane once it's dry.  So you don't necessarily have to use a shellac, lacquer, or varnish on top of it.  Only if you want to. However, a top coat of lacquer or vanish is a good idea if you're making a piece of furniture that needs the protection, or if you want to achieve a semi-gloss or gloss sheen that Danish oil doesn't provide. Do both, and you'll get both a bold and protective finish.
But because wood finishing has so many methods and techniques, and because you'll have your own personal tastes, we've made three different demonstrations in this video. And each one is vastly different to give you an idea of what you can do. Hopefully you'll find that there's a lot of solid information that you can replicate or build upon. These are the 3 processes you'll see in the video:
1. A Clear Finish that Highlights The Figure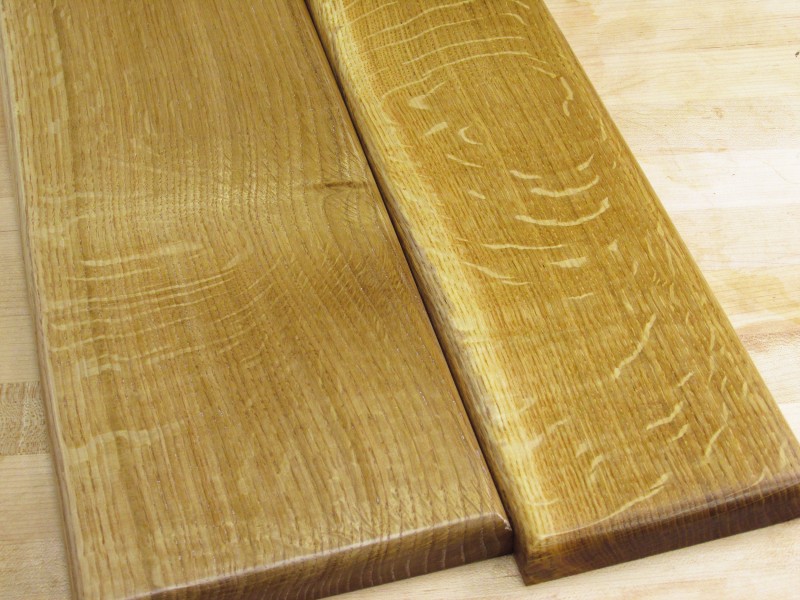 2. Staining Quarter Sawn White Oak to Accentuate the Figure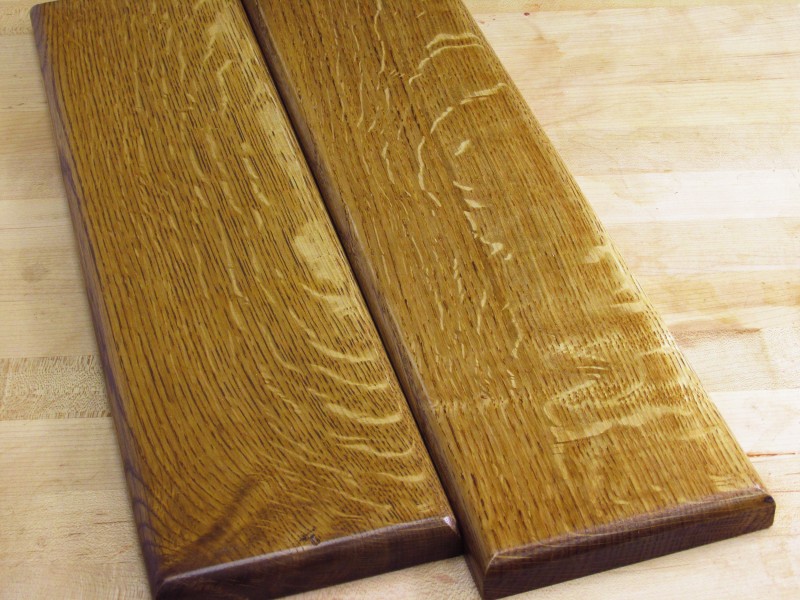 3. Creating a Dark Mission Style or Arts and Craft Style Finish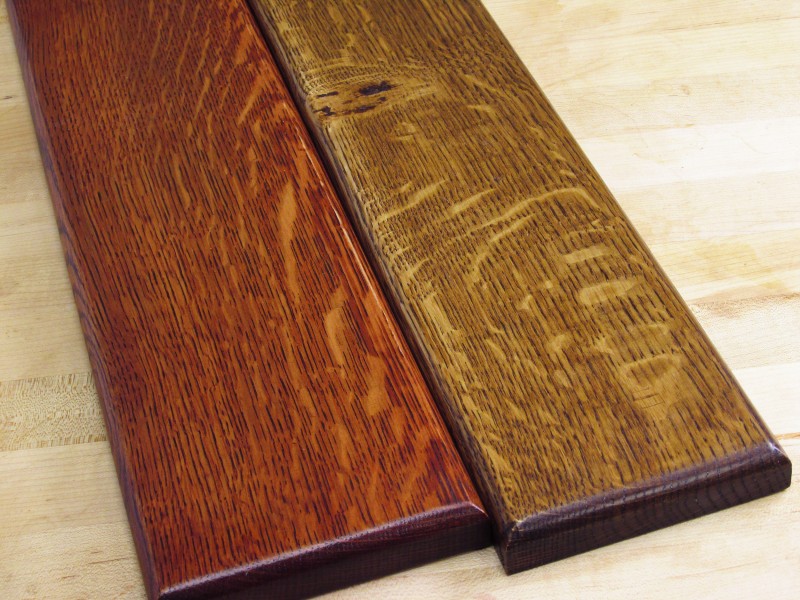 What Do You Think of These Finishes on Quarter Sawn White Oak?
It should be very evident as to why you should go a step or two further than just a basic wipe on varnish or a similar one-step finish.  You're going to have a fantastic looking finished piece.
All of the processes above are also top coated:


3 coats of dewaxed shellac sanding sealer
Sanded between each coat of sealer (220-grit)
3 coats of spray lacquer
Sanded between each coat (220-grit)
Final coat is buffed with buffer's polish
How ever you choose to finish your quarter sawn white oak project, finishing off the surface like this gets you a perfect glass-smooth surface, and you'll be the envy of all your woodworking buddies.