Flat Rate Shipping Surcharge for Lumber Packs
In an effort to make buying lumber easy and convenient, we offer these packs with a fixed quanity of lumber. It's your choice of 10, 20 or 100 board feet, and each pack has a flat rate shipping charge if shipped to any location east of the Mississippi River. The charges only apply to the products called Craft Packs, Project Packs and PRO Packs.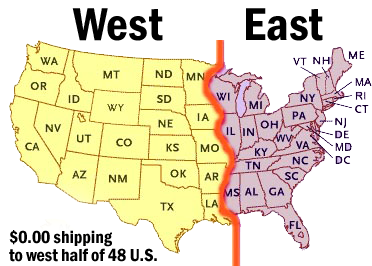 Shipping West of Mississippi River: $0.00
$0.00 for all Craft, Project and PRO packs
HI and AK excluded.
Shipping East of Mississippi River:
$10 per 10 BF Craft Pack
$20 per 20 BF Project Pack
$50 per 100 BF PRO Pack