Wood, Lumber, and Veneer Discounts
Yes! You can mix and/or match woods to reach the discount indicated on the screen to get the discount on each wood or wood item.
Lumber

: 100 board feet of any mix of woods, or of the same wood

Turning stock

: any 5 bowl blanks, turning squares, or pen blanks

Veneer

: 5 veneer sheets, any mix of woods

Craft Packs, Project Packs

: any 3 packs
You'll see your savings automatically in your shopping cart, like this: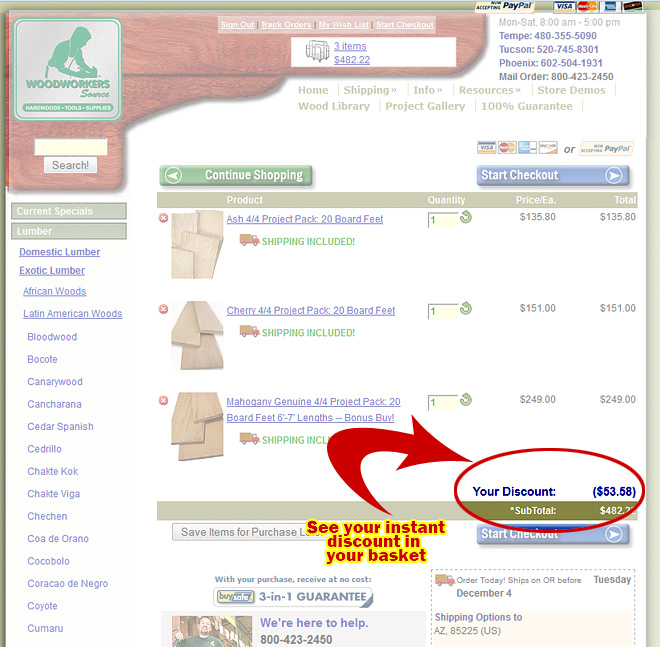 We're here to help you be successful with your woodworking,and we want you to be pleased with your order! Feel free to email or call when you have questions.