Register for the Contest Now:

---

There are 145 people registered so far!

Project Deadline: Saturday Mar 1, 2014
Prizes Awarded: Friday Mar 7, 2014
No fee to enter!
Fill out the submission Entry Form and bring it with you when you deliver your table
If you're into building furniture out of wood, you'll want to enter our contest. The details about what to build, the rules, how to enter are at that page, but we thought we'd list the prize packages here on this separate page.
And the prizes are downright fantastic – a JET mortiser, Kreg Jig, Tenryu table saw blades, and much more. There are over $2000 worth of prizes. All you need to do is dazzle us with your craftsmanship!
In short, build a small occasional table (no larger than 32″ in length, width, or height), put your best effort forward, then turn it in on March 1st. On March 7, we'll announce the winners, post an online gallery, and announce a public exhibit of selected tables. Go to our contest page to register.
---
First Prize – Tool Package $800 Value
Jet Benchtop Mortiser, Kreg Jig K5, Kreg Automaxx 3″ clamp, Johnson Levels 25′ tape measure, Tenryu 10″ coated Silencer  table saw blade, Festool SysLite LED work light: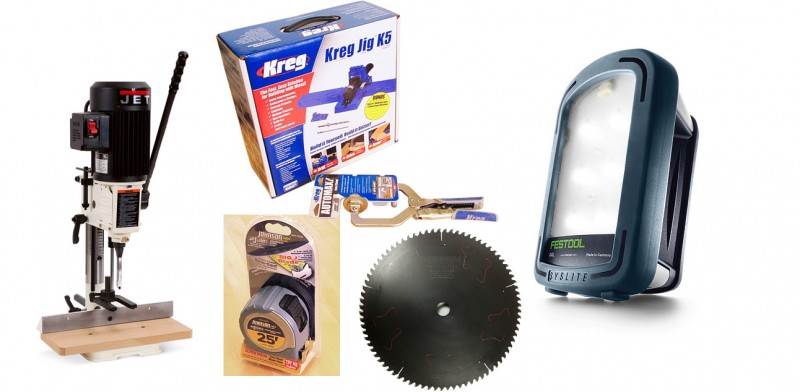 Second Prize – Tool Package $575 Value
Kreg Klamp Table with Universal Steel Stand, Festool Toolbox, Complete Illustrated Guide to Joinery by Gary Rogowski, Tenryu 10″ coated Silencer  table saw blade.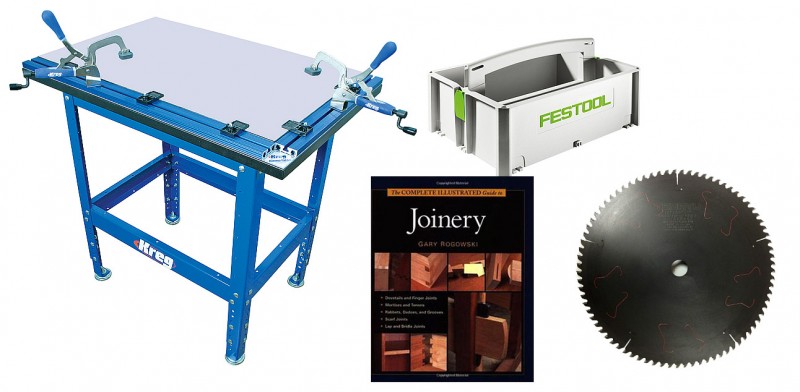 Third Prize – Tool Package $400 Value
Kreg Benchtop Router Table, Festool Toolbox, Whiteside cove & bead bit #3212, Tenryu 10″ coated Silencer  table saw blade.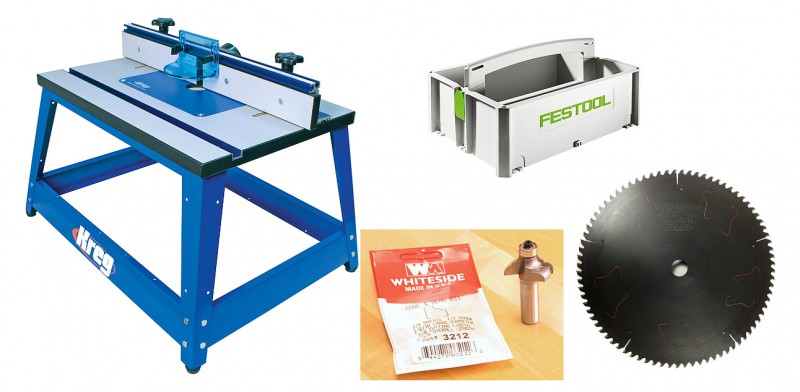 People's Choice Prize – Tool Package $275 Value
Bora Wide Track Clamp Edge Set, Festool Toolbox, Trend diamond sharpening stone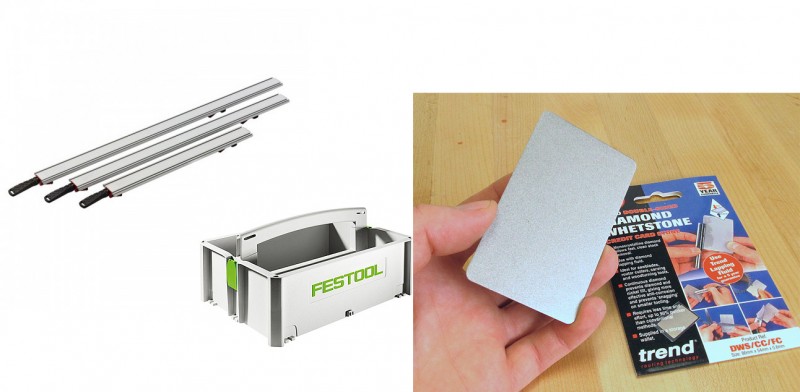 Several Honorable Mention Prizes will be Awarded for Various Details that Emerge During Judging:
Two Festool Toolboxes
Fine Woodworking DVD Fir and Cherry Side Table with Garrett Hack
Fine Woodworking DVD Asian-Inspired Hall Table with Timothy Rousseau
Designing Furniture book from the editors of Fine Woodworking
Complete Illustrated Guide to Furniture and Cabinet Construction book by Andy Rae
Tajima 3-piece Japanese pull saw set
Bessey tool bag
Trend table saw blade
Thanks to These Sponsors Providing The Awards and Prizes: