It's a simple reality that walnut used in woodworking projects has two troublesome traits. First, the natural dark color of walnut will fade over time due to UV light exposure. The process is slow, but it happens. Second, walnut lumber contains some pale sapwood, depending on your tastes, you either like it or not. However, there is a very easy way to make the color last a long time, make the heartwood and sapwood blend, and still maintain a nice, dark, chocolatey walnut color that'll make your projects look beautiful.
We've written up the process on how to do this in 3 Great Ways to Hide Sapwood, but we decided it was time to show how it's done with a video. The video just shows the process, and that's where the magic is. It's not really in the specific brands or products I've used here. You can use different colors of dye and stain to come up with a final appearance that suits your taste.
Post your questions at the bottom.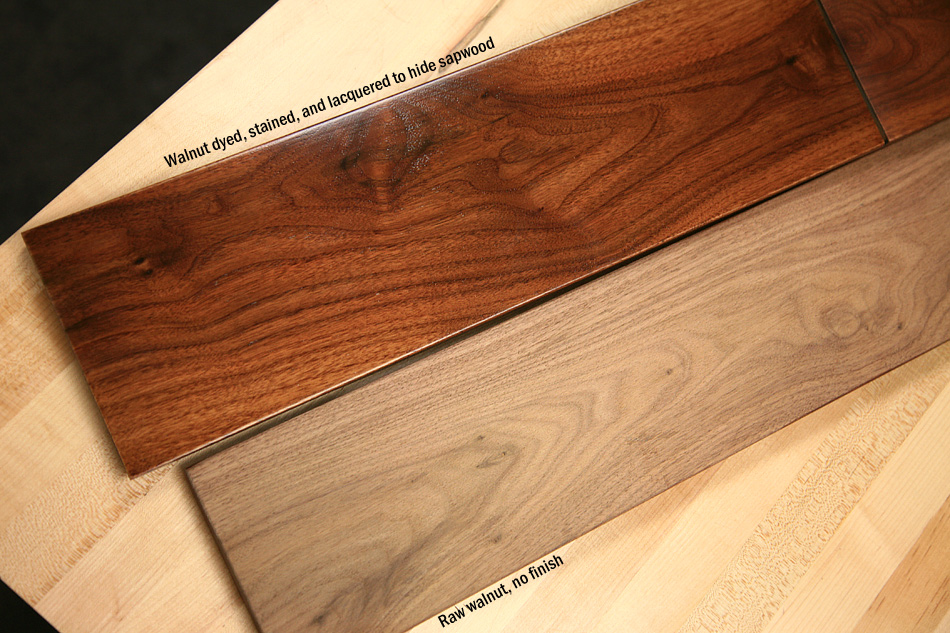 Get a little closer to that finished piece, and you'll see how well that the sapwood blends right into the dark heartwood while keeping a beautiful dark walnut color: