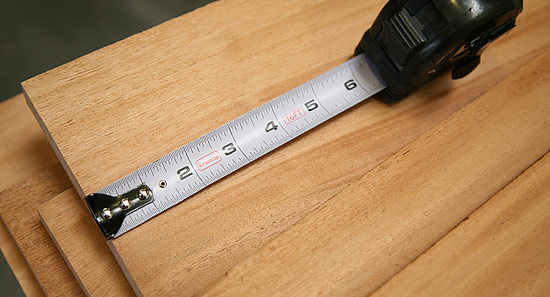 When you're out to buy lumber, we want you buy from us. No surprise there, right? Most importantly, that's why we try to provide you with a whole menu of choices so you can buy wood that meets your needs. If you want to buy just a small piece of something exotic, no problem. We'll cut a piece for you from a longer board. That's also known as "no minimum order." Get as little as you want.
Or if you need to yield a certain size in your project, no problem. We ask you for selection requirements when you order over the phone or through our website.
If you don't want to even think about shipping costs, we have lumber packs in 3 different quantities that are priced with shipping included so you know right up front what your exact out-of-pocket cost is.  You can see those right here: Lumber Packs, shipping included.
Then if you want a lower price, guess what? I have an answer for that too.
Woodworkers Source Lumber Discounts:
Lumber – buy 100, get 25% discount. Yes, you can mix or match woods. Get 20 of this, 20 of that, 60 of that and you'll get 25% off each one. Exception is when the lumber is on sale. See below.
Craft and Project packs – buy any 3, get 10% off each one.  Again, yes, you can mix and match. Get a pack of one wood , then two packs of  another, you'll get 10% off each one. Go to packs >>>
Lumber that's on sale – only difference is the discount. Buy 100, get additional 10% discount off the sale price. Woods that are on sale can always be found on the Current Specials page.
Veneer & Turning Stock Discounts:
Veneer – buy any 5 sheets, get 10% discount. Yes, you can mix or match as well.  Go to veneer >>>

Turning Stock – buy any 5 blanks, get 10% discount. Yes, you can mix or match as well. Go to turning stock >>>