Here's a hardwood you really don't want to miss: Sapele
Take a look: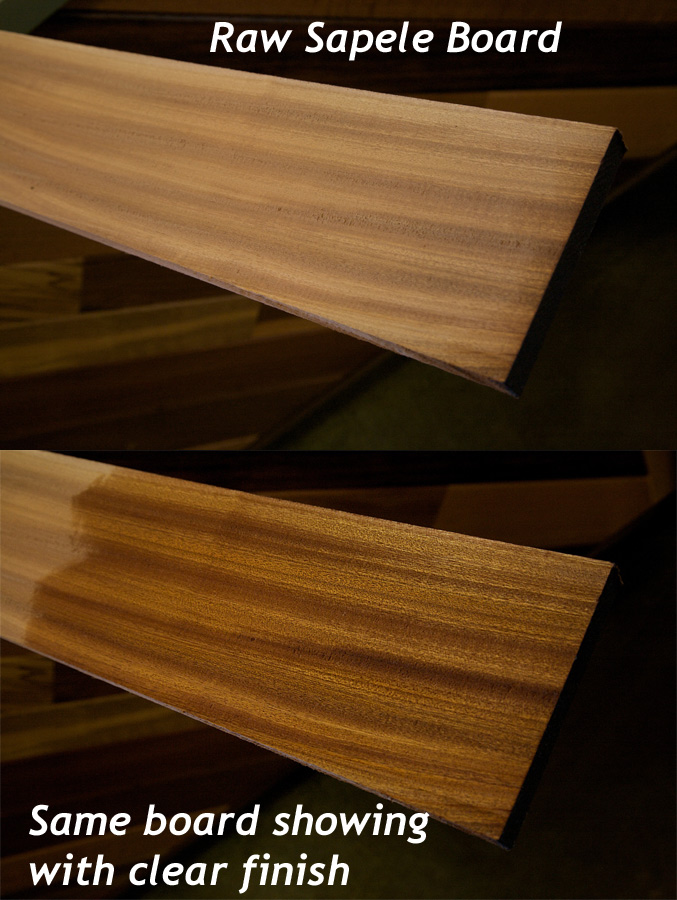 That's the real stuff.  You can see that it shares a likeness with mahogany, but still has a personality all of its own. Sapele comes from massive trees of 150 feet tall, and over 4 feet in diameter.  To make it better, the trunks reach about 80 before branching off so boards are clear and perfect.
And are you wondering, "Yeah, but does it make good furniture?" Take a look at this one, found on lumberjocks.com.  Click it to see the close up photos.
It's a stunning example of design and execution, don't you think?
And yes, the sapele in the cabinet looks very purplish – the creator mentions that he used tung oil as his finish; whereas in the comparison pictures above, I used just a swipe of mineral spirits to show how a finish brings out the ribbon stripes.
When you're done drooling over that fine project, take a look at our supply of Sapele right here.