Accent Tables & Stands
Join the fun - Build a small table for a chance to win prizes! You get $50 store credit, plus your project will be on display in the show.

New To Buying Lumber? Start Here
Your first time buying lumber is probably a confusing one. Let us help demystify the whole enchilada.

4 Things You Should Know About Walnut
Walnut is beautiful, but also different from other woods. Here's what we'd like you to understand.
Most Popular Woods Now
Here's what woodworkers are getting excited about - Order Today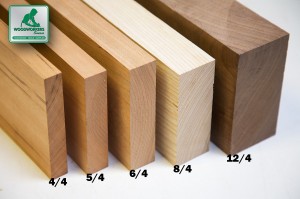 Understanding hardwood lumber starts right here with these wacky fractions.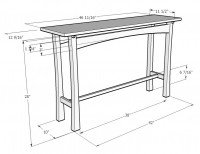 Board feet isn't your everyday kind of math, but these three simple steps make it easy to figure out your project.
If you're expecting perfect clear lumber 100% of the time, you're in for a surprise. Here's a summary of the hardwood lumber grades and what to expect from them.
Here's a handy (and free) Excel worksheet that helps you estimate the lumber needs for your project.
Are woods poisonous? Hazardous to use in cutting boards or baby cribs? Find out here.
Wood swells and shrinks constantly. Here's what you need to know to protect your project.
Woodworking Tips & Advice Blog
Gallery of Customer Projects